CELEBRATE NATIONAL DISABILITY EMPLOYMENT AWARENESS MONTH
Join us for the 2012 MSCOD Annual Awards Event
1:00 p.m. – 4:00 p.m., Thursday, October 18, 2012
Light refreshments provided
DS Event Center | FREE PARKING
415 Pascal St. N, St. Paul, MN 55104
KEYNOTE SPEAKER
1:OO P.M.: NPR news correspondent JOSEPH SHAPIRO, Author, ''NO PITY: People with Disabilities Forging a New Civil Rights Movement"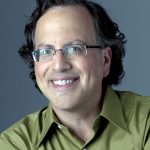 COMMUNITY DISCUSSION
1:30 P.M.: A State and National Perspective — What factors contribute to a 70% unemployment rate for people with disabilities? How can we move forward?
MORE INFORMATION:
$15/person, non-refundable.
The following accommodations are confirmed: Wheelchair accessible, ASL, CART, Audio Description. Make other accommodation requests during registration below.
Many of our guests and staff suffer from Multiple Chemical Sensitivity (MCS). Therefore we do our best to maintain a safe environment by asking all attendees avoid wearing fragrance to create a safe, scent-free space.
Questions: Tricia Drury at 651.361.7808 or tricia.drury@state.mn.us
This event is sponsored by the Minnesota State Council on Disability in collaboration with Pathways to Employment, a partnership between MSCOD, the Minnesota Department of Employment and Economic Development and the Minnesota Department of Human Services.
PRE-PAYMENT REQUIRED
Make checks/purchase orders payable to the Minnesota State Council on Disability. Mail them to 121 E 7th Place, Suite 107, St. Paul, MN 55101. While you can pre-reserve your spot online, your reservation will not be confirmed until we receive payment.
RSVP with payment by October 12, 2012
[Registration is now closed]