The Minnesota State Council on Disability is proud to introduce Murad Mammadov as he is spending a month with us as part of the U.S. State Department's Legislative Fellows Program. Murad is from Baku, Azerbaijan and comes to this fellowship with a desire to learn about U.S. laws on children, disability rights, and the role of civil society in advocating for rights of children with disabilities. He has been in our office since early April and will wrap up his visit on May 7.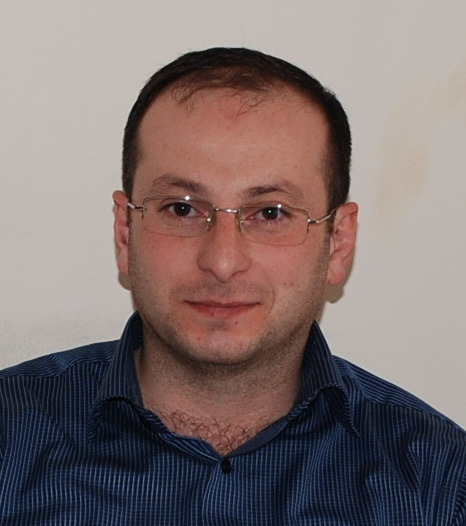 Murad currently works with World Vision Azerbaijan, which partners with the Ministry of Education of Azerbaijan to reform the education system and introduce modern education methods/methodologies. World Vision's main focus is to create equal opportunities and a favorable environment for children with special needs or disabilities. Murad's responsibilities include project assessment and monitoring, preparation of reports to donors, as well as supervision and management of program activities. He speaks Azerbaijani, English, Turkish, and Russian.
Since arriving in Minnesota, Murad had visited many disability organizations and government agencies, such as PACER, Gillette's, Courage Center, Brain Injury Association, The Arc Minnesota, DHS, MDH and MnDOT. He has also seen A LOT of snow.
The Legislative Fellows Program (LFP) is sponsored by the Department of State's Bureau of Educational and Cultural Affairs. American Councils for International Education (ACTR/ACCELS) administers the program for Armenia, Azerbaijan, Georgia, Moldova, Russia, Turkey and Ukraine. This Spring, 25 fellows, including Murad, traveled to the US to participate in the LFP. Fifteen American supervisors will participate in reciprocal projects abroad.
LFP Fellows are competitively-selected public servants between 25 and 35 years of age from Armenia, Azerbaijan, Georgia, Moldova, Russia, Turkey and Ukraine. They are college educated (most have advanced degrees in law or international studies), speak fluent English as demonstrated by a TOEFL exam, and are eager to learn how Americans address issues such as legislative reform, elections, rule of law, civil society, work in advocacy, infrastructure, energy, human rights, and other related topics, so that they may better their own societies.
If you run into Murad while he's in town, please make him feel welcome. We have truly enjoyed getting to know him and learning about Azerbaijan. We are honored to have him on staff!