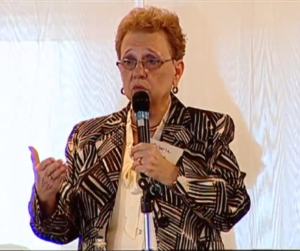 The simple promise of Minnesota's Olmstead plan is to foster an environment across the state where people with disabilities can living in the most integrated setting as possible in accordance with their personal preference. However, the specific details of the  policy that will make that a reality in Minnesota can be complicated. As a service to Minnesotans, MSCOD has created this video in the hope that it acts as a primer on the various aspects of the plan's roll out and how the plan can truly serve as a conduit to creating community options for living and working outside of restrictive settings.
You can watch the video "The Basics of Olmstead" online now. It was shot during the June 19 public forum on Olmstead held in St. Paul.
Read the current draft of Minnesota's Olmstead Plan (PDF).