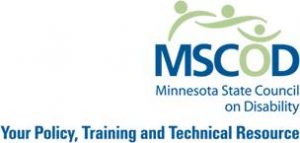 The Arc of Minnesota Celebrates Judge Donovan W. Frank
The Honorable Donovan W. Frank U.S. District Judge, District of Minnesota, was celebrated by the Arc of Minnesota yesterday at their 2015 Public Policy Recognition Event.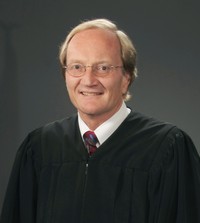 According to the Arc of Minnesota website, "Judge Frank has worked tirelessly to ensure the rights of people with disabilities are recognized and respected in our legal system. He is a key figure in approving Minnesota's Olmstead Plan, designed to help people with disabilities become included in their communities to the greatest extent possible."
How the ADA Was Passed
Hon. Donovan W. Frank and Lisa L. Beane
Below is an excerpt from an article that will be published in the June 2015 issue of The Federal Lawyer by the Federal Bar Association.
This year marks the 25th anniversary of the Americans with Disabilities Act (ADA) of 1990. The ADA created critical legal protections and opened up new possibilities for individuals with disabilities in education, employment, housing, and public accommodations. In the years since the ADA was passed, its application has evolved through case law and regulatory changes. And more recently, the ADA was amended to make it easier for individuals with disabilities to seek its protection. Although the ADA is widely known as the primary law prohibiting discrimination based on disability, relatively few people are aware of the ADA's origins or the extensive grassroots advocacy effort that went into achieving comprehensive civil rights protections for individuals with disabilities.
This insightful article tracks the history of the ADA through the following topics: Early Efforts to Achieve Legal Protections for Individuals with Disabilities, Preserving Hard Fought Gains, Seeking More Comprehensive Legal Protection, and Moving the Bill Through Congress.
The ADA 25th Anniversary Legacy Project
The Americans with Disabilities Act (ADA) turns 25 years old on July 26, 2015. The Minnesota State Council on Disability (MSCOD) and the project partners are planning a number of activities leading up to and marking this historic day. Read more about these activities on the 25th Anniversary of the ADA Celebration.
The MSCOD ADA 25 year Anniversary Legacy Project seeks to preserve and raise awareness of Minnesota's role in the development of the ADA as well as celebrate Minnesota's disability cultures in tandem with the 25 year anniversary of the passage of the ADA.
More information about the Legacy Fund
MSCOD's Legacy Funds are administered by the Minnesota Humanities Center.