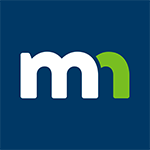 Job ID: 21182
Public Policy Director
Date Posted: 03/16/2018, Closing Date: 03/29/2018
Salary Range: $29.00 – $43.13 /hourly; $60,552 – $90,055 /annually
Work Area: St. Paul
Travel: Yes
Connect 700 eligible: Yes
Job Summary
MCD seeks a Public Policy Director to provide leadership over the Minnesota Council on Disability policy and budgetary legislative priorities. Works with disability organizations and partner agencies, the legislative body, the governor's office, state agencies, and constituent groups through advice and counsel.
You will prepare reports to state law-makers, briefing packages, budget recommendations, and positioning information. The incumbent coordinates joint legislative positions and actions with other state agencies and is the Agency's primary point of contact for the Governor's policy team.
How to Apply
The closing date for this position has passed.
An Equal Opportunity Employer
The State of Minnesota is an equal opportunity, affirmative action, and veteran-friendly employer. We are committed to providing culturally responsive services to all Minnesotans. The State of Minnesota recognizes that a diverse workforce is essential and strongly encourages qualified women, minorities, individuals with disabilities, and veterans to apply.
We will make reasonable accommodations to all qualified applicants with disabilities. If you are an individual with a disability who needs assistance or cannot access the online job application system, please contact the job information line at 651-259-3637 or email careers@state.mn.us. Please indicate what assistance you need.