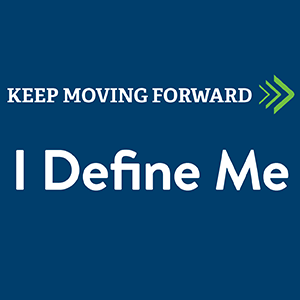 [Note: The Keep Moving Forward videos are hosted on YouTube and will autoplay when opened.]
Keep Moving Forward, true to its name – keeps moving forward in 2020. In 2018, we brought interview segments to you featuring folks with disabilities from across Minnesota. Then the 2018 Minnesota State Fair happened… and you lined up to get autographs from Master Hinkle, because he's fascinating!
You had fun tinkering with his awesome Olympic racing wheelchair and talking TEAM USA with Mark Braun.
When Sherry Bartholomew – "Bart" – showed up at the fair, you were really liked her art, you asked her tons of questions  – and in so healed her heart. The interactions she had with you at the fair changed her life for the better.
When Christine Morgan and the Deaf, DeafBlind and Hard of Hearing community hosted their day at the MCD fair booth, you lined up and waited to hang out – and then hung around for hours creating one of the most memorable days we've ever had in our fair booth! And do you remember at the end of Christine's shift, when we practiced Tai Chi? What a great memory!
Point is, we miss you all! We are, of course, sad we can't be at the fair with you. BUT we have some new Keep Moving Forward segments to share.
Minnesota, we introduce to you the newest members of the Keep Moving Forward family:
Catch us on Facebook and Twitter over the next few weeks as we share some memories of past Keep Moving Forward days at the Fair We hope you enjoy these new stories.
We can't wait to be with you next year at the Minnesota State Fair. In the meantime, we will continue to connect our community to one another.
Keep Moving Forward is supported by the Minnesota Council on Disability, Ampers, the Minnesota Humanities Center, and the Minnesota Arts & Cultural Heritage Fund.