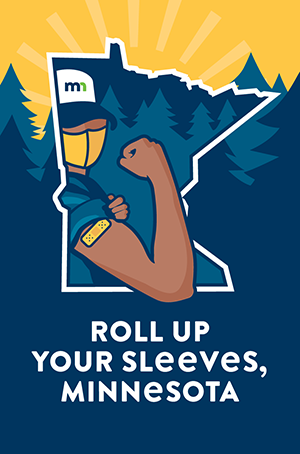 Today, there are 12,000 COVID-19 vaccination appointments available at the Minnesota State Fairgrounds vaccination site operated by the Minnesota Department of Health. You can sign up RIGHT NOW to get your spot. You may also schedule an appointment by calling (833) 431-2053.
ALL Minnesotans with disabilities are eligible to receive their vaccine now, and the State Fairgrounds vaccination site is here to serve our community 7 days a week. Every person with a disability is eligible to be vaccinated at the State Fairgrounds site, regardless of zip code.
The site offers a drive-up option for the disability community to attend your appointment with ease. There are over 40 language interpreters at the site, including American Sign Language (ASL) for Deaf and hard of hearing Minnesotans and Minnesotans who do not speak English as their primary language. Disability accommodations staff on-site will ensure your visit is as easy and accessible as possible.
All Metro Mobility customers may schedule a FREE ride to and from the State Fairgrounds to receive the COVID-19 vaccine. The bus will pick you up and drop you off in one convenient ride and you can complete your appointment without getting off the bus! There is no requirement to show a government ID. Getting the vaccine is free and health insurance is not required.
Schedule your appointment today and share this information with your friends and family!
More information is available at State Fair Vaccines.