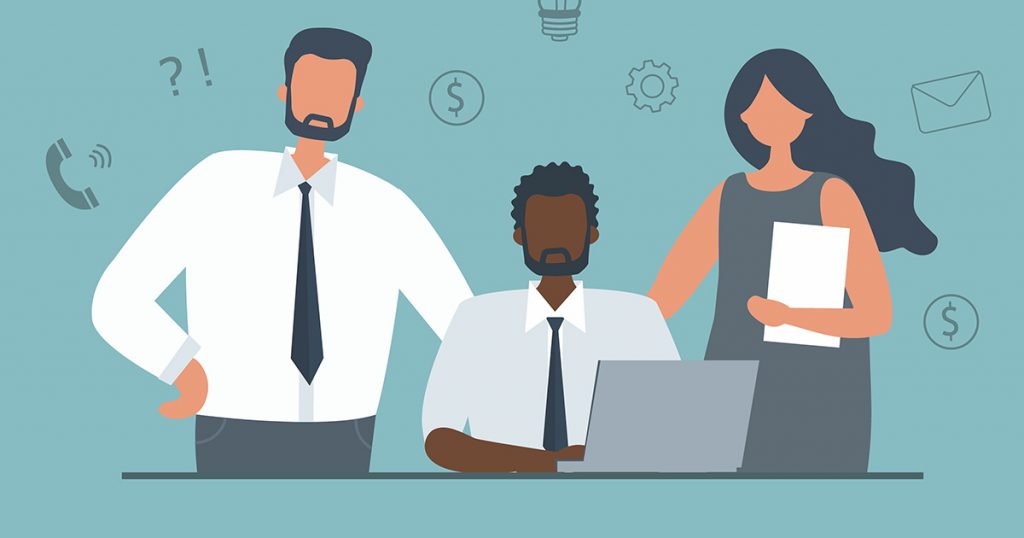 Job Class: Information Officer 3
Working Title: Communications Officer
Job ID: 47074
Date Posted: 07/09/2021
Closing Date: 07/22/2021
Work Shift/Work Hours: Day Shift with intermittent expectation of non-traditional hours
Salary Range: $24.03 – $35.24 /hourly; $50,175 – $73,581 /annually
Classified Status: Classified
Bargaining Unit: MAPE
Work Area: St. Paul
Travel: No
Connect 700 eligible: Yes
Job Summary
This position has options for telework.
The Minnesota Council on Disability (MCD) wants to find the brightest and best Communications Officer Minnesota has to offer. Is that YOU?
We are a busy, thriving, fast-moving, exciting agency to work for. We are purpose-driven and set our goals high, a barrier-free Minnesota. Along with a committed league of partners, MCD delivers the messages of the disability community to state leadership, to local government, and the public.
This position serves as the statewide communications officer for MCD to ensure information is accurate, accessible, and promotes equal opportunities for Minnesotans with disabilities.
MCD believes that collaborative, partnered relationships are vital to building the strongest possible Minnesota for people with disabilities. Thus, this position serves as a model communication professional for other agencies and private organizations. In addition, we believe in and practice civic engagement, which is how we advance the core mission of MCD.
MCD's role is to advise, educate, train, and promote effective public policy for Minnesotans with disabilities. Effective communication and engaging the public are central to delivering the strategic goals of MCD; thus, this position holds a critical role in reaching our mission. We believe that communication is a form of leadership.
Minimum Qualifications
Two years of professional communications experience. The applicant may substitute two years of substantial personal advocacy communications-related experience that demonstrates the same skill set as a communications professional (those skills are noted here in the minimum qualifications). Applicant may substitute one year of professional or private advocate communications experience, by having a communications related degree.
Professional knowledge of communication strategies, tools, products, and processes using a culturally sensitive, diverse, and inclusive lens.
Working knowledge of 508 and WCAG 2.0 AA requirements for communication and computer integrated environments.
Organizational and time management skills sufficient to effectively manage a robust, deadline-driven, and busy communications environment. The applicant is expected to work with competing, critical demands for their time, all of which need thorough vetting, accessibility protocols applied, and on-point, mission-driven messaging.
Demonstrated leadership skills sufficient to identify and solve problems; assist with and hold others accountable to comprehensive agency communication outreach plans, process development strategies, communication, and civic engagement strategic goals, plans, and methods.
Excellent interpersonal relationship and human relations skills sufficient to establish and maintain effective collaborative working relationships with staff, other state agencies colleagues, customers, public vendors, elected and appointed officials – so that agency timelines, goals and quality standards are met. A personal commitment to respectful, diverse, and inclusive workplace principles.
Excellent writing, editing, and presentation skills in English to communicate clearly and professionally with a diverse audience, with a diverse range of abilities (examples: website content, social media content, blogs, vlogs, technical documents, and written narratives).
Proficient skills in the Microsoft Office Suite and content design software (such as Adobe Creative Suite).
Preferred Qualifications
Familiarity with MCD's vision, programs, policies, procedures, programs, and business goals; knowledge of relevant state and federal laws; knowledge of the social, cultural, diverse communication access needs of a wide range of abilities and assistive technologies.
Website development – web-based information management systems and computer-based training methods; software and technologies used in website development (e.g., HTML, Google Analytics, accessibility verifying methods, etc.)
Familiarity with industry standards and emerging assistive technologies.
Experience in developing and deploying digital content using formats based on standardized internet technologies (e.g., HTML, CSS, PHP, etc.).
Familiarity with the State of MN Data Practices Act.
Video editing skills.
Photography skills.
Why Work For Us
Your work, insights, professional contribution, and personhood are valued.
Your work is meaningful to the disability community and the broader Minnesota community. You'll leave your workday knowing your contribution made a difference.
Telework and a flexible schedule are available.
You'll have access to the leadership of the State of MN; it's not unusual to work directly with the Governor's office, Commissioners, and other elected officials.
Our current staff are some of the strongest disability advocates in the state, and we mean business!
GREAT BENEFITS PACKAGE! The State of Minnesota offers a comprehensive benefits package including low cost medical and dental insurance, employer paid life insurance, short and long term disability, pre-tax flexible spending accounts, retirement plan, tax-deferred compensation, generous vacation and sick leave, and 11 paid holidays each year.
Our differences make us stronger, and leveraging them helps us create a workforce where everyone can thrive. MCD is an equal opportunity employer. We are committed to authentic diversity, equity, inclusion, and accessibility at our workplace. We do this by developing strong leaders and advocates, increasing cultural competence and understanding among all the enterprise employees, and removing institutional barriers and attitudes that prevent employees from advancing as far as their talents will take them. We prohibit discrimination and harassment of any kind based on race, color, creed, religion, national origin, sex (including pregnancy, childbirth, and related medical conditions), marital status, familial status, receipt of public assistance, membership, or activity in a local human rights commission, disability, genetic information, sexual orientation, gender expression, gender identity, or age.
How to Apply
Visit Careers in Minnesota State Government and choose the appropriate portal:
External Applicants.
Current Employees.
Accessible Applicant Portal.
On the Job Search page (or Careers if you are a current employee) search for: Job ID 47074.
If you have questions about applying for jobs, please contact the job information line at 651.259.3637. Remember: State employees should apply through self service to Job ID 47074.
For additional information about the application process, go to Careers in Minnesota State Government.
Contact
If you have questions about the position, contact Jodie Segelstrom at 651-259-3768 or jodie.segelstrom@state.mn.us.
---
AN EQUAL OPPORTUNITY EMPLOYER
The State of Minnesota is an equal opportunity, affirmative action, and veteran-friendly employer. We are committed to providing culturally responsive services to all Minnesotans. The State of Minnesota recognizes that a diverse workforce is essential and strongly encourages qualified women, minorities, individuals with disabilities, and veterans to apply.
We will make reasonable accommodations to all qualified applicants with disabilities. If you are an individual with a disability who needs assistance or cannot access the online job application system, please contact the job information line at 651.259.3637 or email careers@state.mn.us. Please indicate what assistance you need.