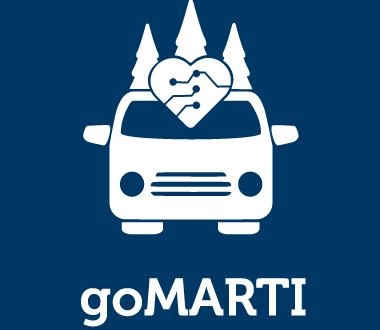 Join goMARTI (Minnesota's Autonomous Rural Transit Initiative) for the first accessibility-focused, rural self-driving vehicle project. goMARTI brings new transportation options to the city of Grand Rapids, rural communities, and Itasca County.
Ride the goMARTI shuttle and meet with local project partners.
When: Wednesday, October 5th, 2022, from 11:30 am to 1:30 pm.
Where: Grand Rapids Fire Station, 104 South East 11th Street, Grand Rapids, Minnesota.
Featured guests include Minnesota Council on Disability Executive Director David Dively and Council member Myrna Peterson.
For more information, visit the goMARTI website