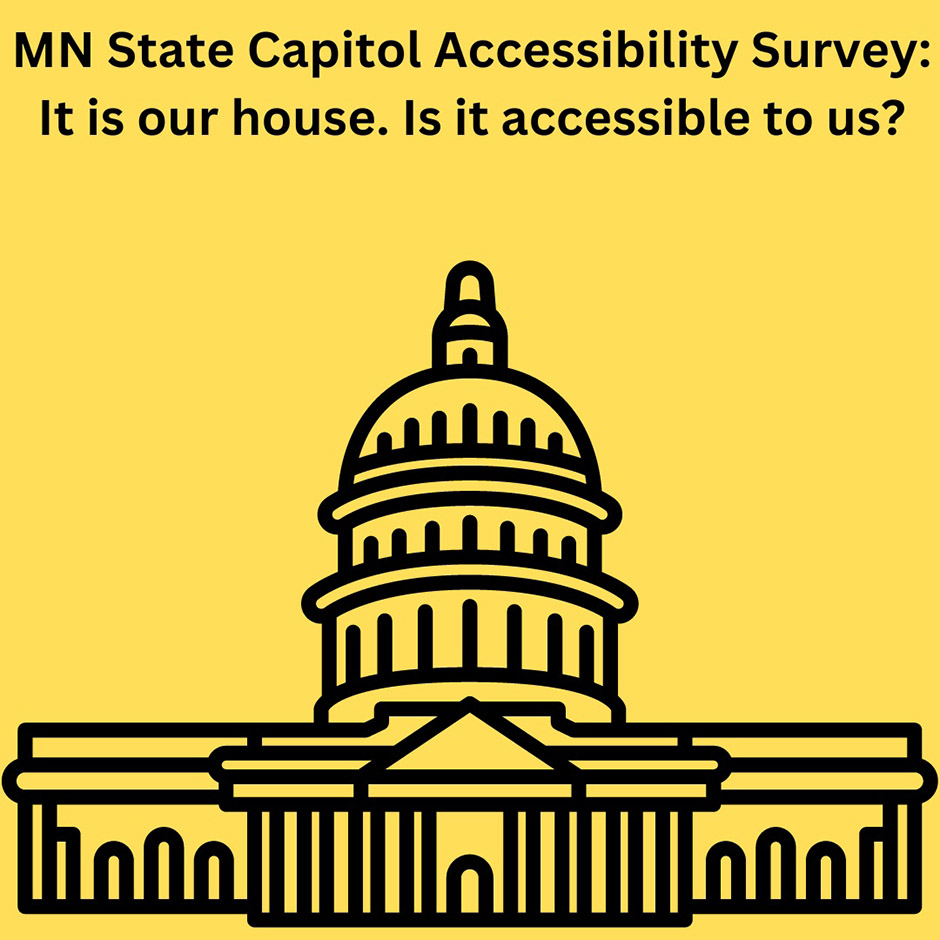 The Minnesota Council on Disability (MCD) supports the Partners in Policymaking program and its students.
Partners Class 40 is asking you to support the Partners In Policymaking Class 40 by participating in their Capitol Complex Building Access Survey. The survey assesses the physical access to Capitol complex buildings, including the Capitol, the State Office Building, and Minnesota Senate Building. The survey is anonymous and does not collect personally identifying information.
The survey is a part of a larger MN State Capitol Accessibility Project. Results of the survey will be presented to legislators and other state entities in the Summer 2023. Partners Class 40 hopes to form a working group to improve the accessibility in the MN State Capitol. The group will get feedback from multiple stakeholders including the public, state agencies, and potential contractors to see the financial constraints of bringing the State Capitol up to ADA (Americans with Disabilities Act) standards. This will be a multi-month process, the goal being that improvements can either be done to the State Capitol's infrastructure to improve accessibility or alternatives be provided for individuals who have accessibility needs when visiting the State Capitol.
NOTE: The survey is from an external partner, and MCD cannot guarantee its accessibility. If you have questions about the project or the survey in particular, email Sophie Strzok or email Han Quenemoen.
Take the survey MN State Capitol Accessibility Survey: It is our House. Is it accessible to us?