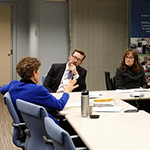 Join us for a preview of disability issues in the 2018 legislative session. The Legislative Forum provides an opportunity for people who develop, design, and implement disability-related public policy to interact with lawmakers directly. Learn more: 2018 MCD Legislative Forum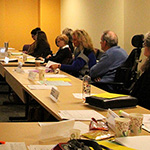 If you are someone who has a disability, who works with people with disabilities or who is a family member of a person with a disability, help us advise the Governor, Legislature, state agencies and the public on disability issues. Become a Council Member!
Your first stop for disability information.