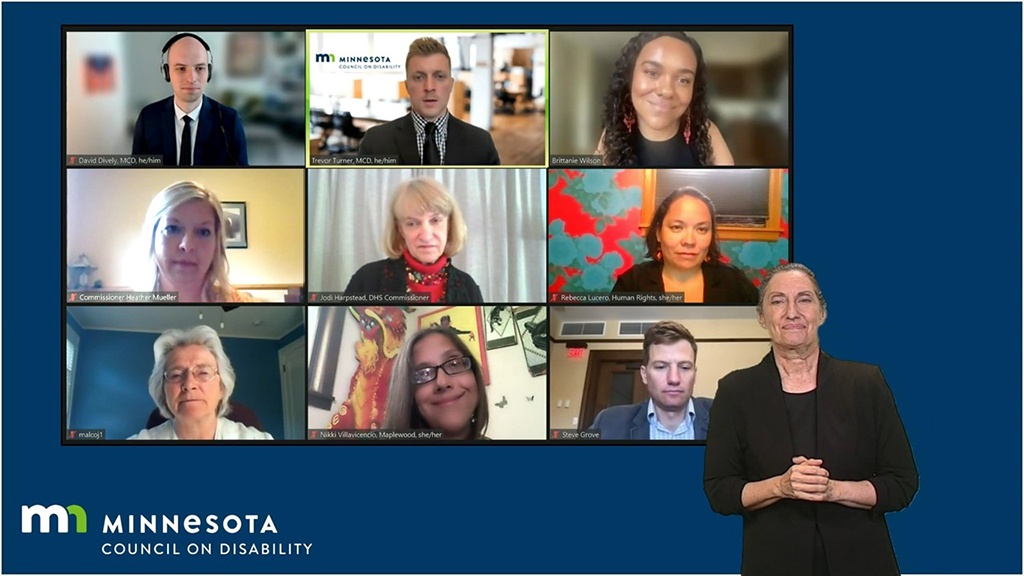 On June 2, 2021, MCD hosted a State of Minnesota Agency Commissioner Roundtable discussion. During the conversation, we heard from Commissioners:
Jodi Harpstead, MN Department of Human Services;
Jan Malcolm, MN Department of Health;
Heather Mueller, MN Department of Education;
Rebecca Lucero, MN Department of Human Rights; and
Steve Grove, MN Department of Employment & Economic Development.
The conversation centered around how to ensure Minnesotans with disabilities interact with so many agencies that impact their lives, such as health, education, employment, discrimination and services that allow Minnesotans with disabilities to live in the setting and communities of their choosing. Perhaps most importantly, we also asked that the state must include people with disabilities in decisions that govern their lives.
We have highlighted some of the Commissioners' remarks.
Roundtable Video
Video of the Commissioner Roundtable Discussion