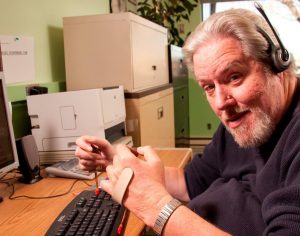 This panel will discuss the legal and technical aspects of digital accessibility as well as its current application and impact. Access to the digital realm has become a basic right. It is the means by which people get information, shop for goods and services, search and apply for employment, and access government services. When barriers to this info exist, people with disabilities are denied participation in these vital areas. Learn which accessibility laws and standards apply to your organization and which don't. This panel will have relevant information for both the public and private sectors.
Learn how and why to make documents and websites accessible
Avoid lawsuits by meeting legal obligations – In 2016 there were more digital accessibility lawsuits than any other year
Increase customer base by being accessible to everyone
Increase hiring of people with disabilities
Presenters
Janet Peters, Great Lakes ADA Center Chicago
Ken Rodgers, Minnesota Dept. of Transportation
Jay Wyant, Minnesota Information Technology Services
David Fenley, Minnesota Council on Disability
Chad Miller, Minnesota Council on Disability
When and Where
Tuesday October 10th, 2017
Noon to 2 p.m.
Metro Square Conference Center Lower lever Auditorium
121 East 7th Place
St. Paul, MN 55101
This is a free event sponsored by Minnesota Council on Disability (MCD).
To make a reasonable accommodation request, please contact David Fenley at 651-361-7809
General R.S.V.P. Please contact: Minnesota Council on Disability Phone: 651-361-7800
Email: council.disability@state.mn.us