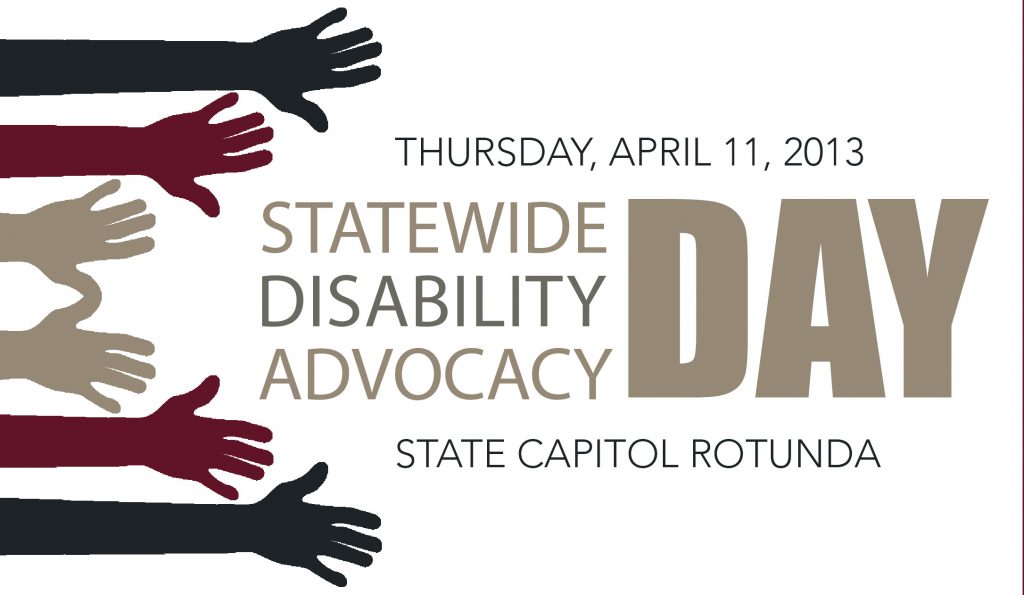 Please join us! This is your opportunity to meet with senators and representatives about your concerns as a person with a disability or an ally/advocate. It is more important than ever you be there to advocate for yourself and people with disabilities.
WHEN
Thursday, April 11
Noon-1 p.m. rally in Minnesota State Capitol Rotunda
RSVP: Call MCIL at 651-646-8342 by April 8. Please make accommodation requests during registration. ASL and CART services will be provided
CO-SPONSORS
Metropolitan Center for Independent Living, Minnesota State Council on Disability, Southeastern Minnesota Center for Independent Living Inc., Independent Lifestyles, Inc, Direct Support Professional Association of Minnesota and Minnesota Statewide Independent Living Council.
TIPS ON MEETING WITH YOUR LEGISLATORS
To find out who your senator or representative is, go to: http://www.gis.leg.mn/iMaps/districts/
Let them know which district you live in. They are more receptive to making appointments with their constituents.
Make a 10-min appointment on April 11 with your legislators by March 20.
Say you want to talk about services for people with disabilities.
Be ready to tell how you use these services and how they allow you to live independently in the community.
Bring a letter to Gov. Dayton about how these services impact your life. We will deliver these to his office.