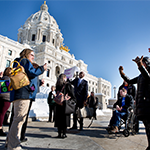 MNCCD Advocacy Conference
MCD believes it is important for Minnesotans to participate in the making of the public policies that govern us--"Nothing about us without us!". As a partner, we encourage you to attend the MNCCD Advocacy Conference on Tuesday, January 28, 2020. This conference is an opportunity to grow your knowledge of policy and self-advocacy. For more information, visit the conference registration page.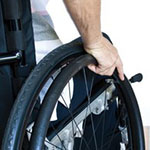 Olmstead Accepting Public Comments
From Olmstead Implementation Office (OIO)Ju: The vision of the Olmstead Plan is that people with disabilities live in the most integrated setting. In 2019 OIO produced draft amendments after collecting comments about the Plan and how it could be improved. Now, the public has until Jan. 31 to provide feedback.
Your Policy, Training and Technical Resource