Date and Time: Wednesday, November 15, 2017 1:30 PM to 3:00 PM CST
Mancini's Char House & Lounge
531 West Seventh Street
Saint Paul, MN 55102
There has been a recent surge in lawsuits in the East Metro targeting businesses for not removing physical access barriers as determined by the Americans with Disabilities Act (ADA). In response to this surge, the Saint Paul Area Chamber of Commerce is partnering with the Minnesota Council on Disability (MCD) to aid business owners in their efforts to meet ADA obligations.
Join our great subject-matter expert speakers at this FREE session to learn what it means to meet your ADA obligations under these standards, what to do if your business does not meet its obligations, and why many businesses are being threatened with related lawsuits. You will leave with the tools and knowledge you need to meet all of your obligations under the ADA and building code. MCD will present the ADA basics, the most common fixes and technical guidelines, and all the resources you will need to avoid lawsuits.
This session is open to both Chamber members and non-members.
Presenters:
David Fenley, Minnesota Council on Disability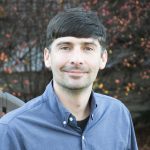 David has been with the Minnesota Council on Disability since 2014. He transitioned from legislative work to ADA education and outreach throughout Minnesota. David, a certified access specialist, informs entities across the state about ADA obligations, Minnesota's Accessibility Code, and digital accessibility.
Steve Ubl, Senior Building Inspector, City of Saint Paul
Alyssa Wetzel-Moore, ADA Coordinator, Human Rights & Equal Economic Opportunity Office, City of Saint Paul
Investment:
This is a free event!
Directions
Map and directions to Mancini's Char House.
Registration
To register by phone, please call 651-223-5000.
Source: Avoiding ADA-Related Lawsuits. Reprinted with permission.