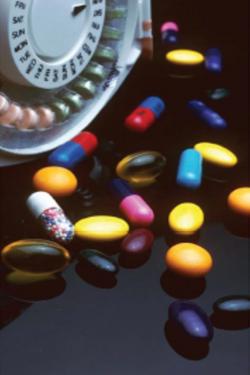 Transcript
The Food and Drug Administration Safety Innovation Act makes it possible for you to receive information about your prescription drugs in multiple formats to educate you, the patient, about what you need to know before you take your medicine. This could make understanding your doctor's instructions much easier if you happen to be blind, have a learning disability or other impairment. For more information please talk to your pharmacist to find out what formats are available in your area.
"See to My Safety" Fact Sheet on Awareness Campaign (Word)
Brochure: "Best Practices for Accessible Prescription Drug Labeling" (PDF)
Background
In 2012, Congress  tasked NCD with a public awareness campaign regarding accessible drug labeling best practices under the Food and Drug Administration Safety and Innovation Act (FDSIA).
Section 904 of FDSIA authorized the U.S. Access Board to convene a stakeholder working group to develop these best practices. On July 2013, the working group convened by the U.S. Access Board released its list of best practices for making prescription drug container label information accessible to people who are blind or visually impaired or elderly. The best practices offered are advisory only.
NCD developed a trifold brochure summarizing these best practices and requested pharmacies and pharmacy associations disseminate the information to their affiliates and members. NCD also developed a radio public service announcement about the best practices and placed it in several large city markets. Individuals are welcome to print and utilize the brochure in conversations with their own local pharmacies to increase awareness of the best practices.
Additional Information
A list of the best practices, working group members, legislative background, and other germane information is available at the U.S. Access Board's website.
Source: Best Practices for Accessible Prescription Drug Labeling