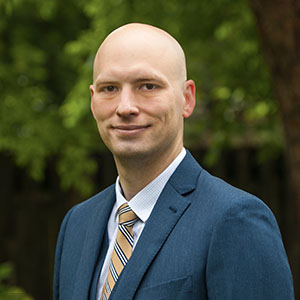 On behalf of the Minnesota Council on Disability's Chair, Council Members, and staff, we welcome David Dively, as our incoming Executive Director. It is an exciting time for the Council – with David's fresh take on leadership and several newly appointed council members – it's a time for envisioning MCD's future, and for setting strategic priorities and continuing to advocate for the rights of Minnesotans with disabilities.
David comes to MCD from his position as Deputy Director with the Minnesota Commission of the Deaf, DeafBlind and Hard of Hearing, where he also served as the Interim Executive Director. He oversaw communications, civic engagement, budget, and operations. He brings policy development, the ability to advocate through the legislative process, operational management, consulting expertise, and technology solution development experience to this role. He has a master's in Communication and Leadership, was a Humphrey Policy Fellow, and is currently serving on the Humphrey Policy Fellow's advisory board. He is pursuing his Ph.D. in Leadership Studies.
David has personal experience as someone who became hard of hearing at age 30.
David and Maria, his wife of 13 years, have three children ages 11, 10, and 5, with Jack (10) having Autism Spectrum Disorder (ASD).  When he has time in his busy life, he enjoys watching football.
As you can see, David brings a wealth of professional and lived experiences to his role as MCD's Executive Director. You will have opportunities to get to know him over the coming months. We are delighted to welcome David and look forward to his engagement and leadership.
You may reach David at David.Dively@state.mn.us or 651-361-7801