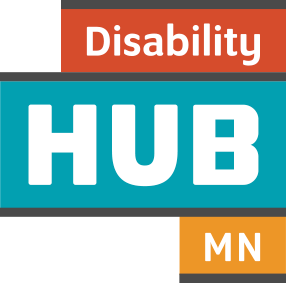 MCD would like to share the following message from Disability Hub MN:
State health officials urge Minnesotans to get a COVID-19 vaccination as soon as possible. That call to action is especially true for people with disabilities. Support workers, friends and loved ones are encouraged to help the people who may need help scheduling their vaccine, especially for those lacking the best information or internet access.
There are three vaccines available. There is no cost to you for your vaccination.  They all protect people from getting very sick, being hospitalized or dying from COVID-19. All three vaccines have federal approval and went through a strict medical review including the largest clinical trial for any vaccine.
There is no reason to delay getting an appointment or securing a place in line to get one as soon as possible. We urge people with disabilities in Minnesota to use the information below to start making plans to get vaccinated. Caregivers are now also eligible to be vaccinated.
Your plan should answer these questions:
How will I know when it is my turn to get a vaccination?
Where will I go to get it?
How will I get there?
What can I expect about getting vaccinated?
Medical Assistance covers transportation to all vaccination sites. Contact your health care provider or Medical Assistance to learn more.
Vaccine resources in Minnesota
To find out how to get your shot, sign up for the COVID-19 Vaccine Connector. After you sign up, the Connector will contact you when it is your turn to get your shot. It will tell you places near you to go for your vaccination.
If you have questions about the Vaccine Connector or you need language assistance, call 1-833-431-2053.
For more COVID-19 resources, visit Disability Hub MN's COVID-19 page.