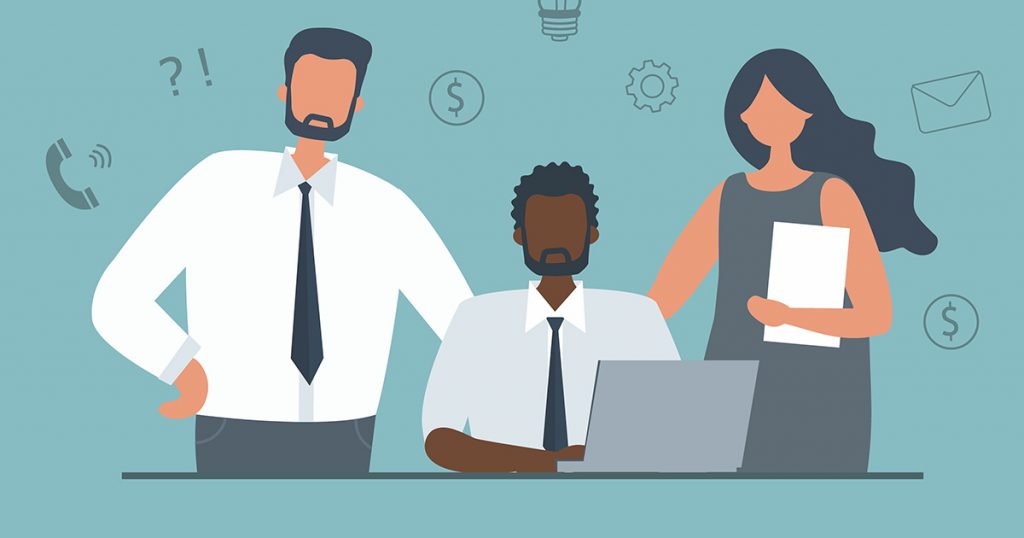 If you are passionate about civil rights, and are wondering how you can address ableism in Minnesota, AND you're enrolled in a graduate program, MCD is your premier internship opportunity.
Job Class: Student Worker Para Professional Senior
Working Title: Public Policy Intern
Job ID: 53513
Date Posted: 03/03/2022
Closing Date: 03/09/2022
Work Shift/Work Hours: Day Shift
Days of Work: Monday through Friday
Salary Range: $16.89 – $20.59 /hourly; $35,266 – $42,992 /annually
Classified Status: Unclassified, Part-time
Hiring Agency/Seniority Unit: Minnesota Council on Disability/AFSCME
Work Area: St. Paul
Travel: Yes, Minimal
Connect 700 eligible: No
Job Summary
This position exists to support the agency's legislative public policy development work. Most importantly, this position exists to enhance the grad student's educational experience by direct, meaningful connection to the disability community, the Minnesota legislative body, and state agency leaders. This intern's work product will contribute to a barrier-free Minnesota.
Example responsibilities are:
legislative bill tracking,
research,
reporting,
writing, and
attending legislative hearings and meetings.
There may be an opportunity for this intern position to contribute to the public engagement activities of the agency during the Minnesota state fair.
Minimum Qualifications
The successful candidate will be enrolled in a graduate level program in a relevant field of study, most relevant, public policy. Other areas will be considered such as:
public affairs,
political science,
government affairs or relations,
urban and regional planning,
development practice (national or international),
leadership,
disability justice,
social justice,
human rights,
social work with a policy development focus, and
law.
Other minimum qualifications:
Six months demonstrated experience of the legislative process at the state or national level (includes academic coursework and internships)
Ability to read, write, and professionally communication in English
Document processing skills sufficient to produce tracking documents, reports, collaborative word processing projects, and email; example: Microsoft Office Suite
Awareness of the principles and practices of public policy analysis and development (including coursework)
Problem solving ability and creativity
Diplomatic capacity to operate in a politically sensitive environment
Experience developing and maintaining collaborative working relationships
Commitment to fostering a diverse and inclusive workplace
Ability to act independently, with minimum supervision
Ability to develop ideas and present recommendations effectively
Preferred Qualifications
Candidate for Master's in Public Policy, Public Affairs, Political Science, Social Justice or the equivalent.
Lived or professional experience in disability.
Course work in civil rights related legislation, including the Americans with Disabilities Act (ADA) and the Minnesota Human Rights Act
Direct work experience in public policy and legislative projects in politically sensitive environments
Knowledge of experience with Minnesota state government preferred
Why Work For Us
Exercising your passion for inclusion and civil rights – we're all about THAT! At the Minnesota Council on Disability the term "intern" may be a misnomer. You will have relevant contribution to the development of public policy that aims to remove barriers in Minnesota the disability community faces daily. You'll work in a professional environment that embraces all disabilities and abilities. You will interact with Minnesota decision makers. It won't be uncommon for you to have meetings with legislators, the Governor, Lt. Governor, Commissioners and most importantly, people with disabilities. You'll get work in an environment with stellar professionals that are SERIOUS about eradicating ableism and upholding the civil rights of every person who lives, works and plays in Minnesota.
Currently, we are working remotely, and we fully embrace a hybrid work environment. We are an awesome staff, small in number, mighty in determination. Our team works hard to make Minnesota a better and more inclusive place for Minnesotans with disabilities. Our public policy interns have a history of moving on to Washington, DC, and to leadership roles in Minnesota.
Sorry to note, intern positions do not come with standard benefits, and it's only fair to let you know that.
Our differences make us stronger and leveraging them helps us create a workforce where everyone can thrive. The State of Minnesota is an equal opportunity employer. We are committed to embedding diversity, equity, inclusion, and accessibility at our workplace. We do this by developing strong leaders and advocates, increasing cultural competence and understanding among all employees, and removing institutional barriers and attitudes that prevent employees from advancing as far as their talents will take them.
We prohibit discrimination and harassment of any kind based on race, color, creed, religion, national origin, sex (including pregnancy, childbirth and related medical conditions), marital status, familial status, receipt of public assistance, membership or activity in a local human rights commission, disability, genetic information, sexual orientation, gender expression, gender identity, or age.
How to Apply
Visit Careers in Minnesota State Government and choose the appropriate portal:
External Applicants.
Current Employees.
Accessible Applicant Portal.
On the Job Search page (or Careers if you are a current employee) search for: Job ID 53513.
If you have questions about applying for jobs, please contact the job information line at 651.259.3637. Remember: State employees should apply through self service to Job ID 53513.
For additional information about the application process, go to Careers in Minnesota State Government.
Contact
If you have questions about the position, contact Jodie Segelstrom at 651-259-3768 or jodie.segelstrom@state.mn.us.
---
AN EQUAL OPPORTUNITY EMPLOYER
The State of Minnesota is an equal opportunity, affirmative action, and veteran-friendly employer. We are committed to providing culturally responsive services to all Minnesotans. The State of Minnesota recognizes that a diverse workforce is essential and strongly encourages qualified women, minorities, individuals with disabilities, and veterans to apply.
We will make reasonable accommodations to all qualified applicants with disabilities. If you are an individual with a disability who needs assistance or cannot access the online job application system, please contact the job information line at 651.259.3637 or email careers@state.mn.us. Please indicate what assistance you need.