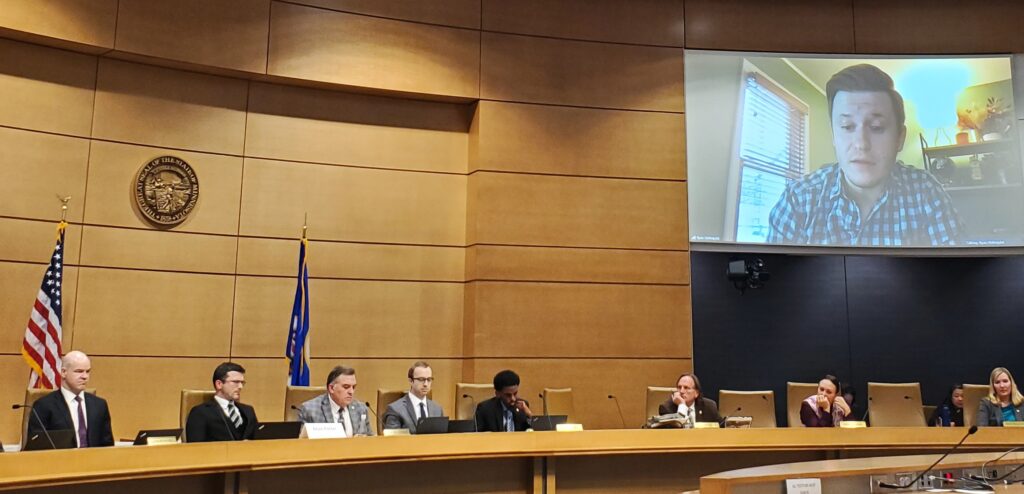 The Minnesota Council on Disability (MCD) is moved by the passing of Dennis (Denny) Prothero in December of 2022. MCD has been in contact with Denny's family who expresses to us how much they miss Denny. The Prothero family is deeply committed to creating change amid the current PCA staffing crisis, saying, "He passed with the hope that no one else would have to go through what he went through. He would be over the moon to know that his name is mentioned to move this issue forward."
MCD shares the Prothero family's commitment. We recognize Minnesota's dire PCA and homecare workforce shortage crisis and its wide impact on individual lives. Minnesota's home care provider crisis is not just a workforce issue. It is not just a principled goal of improving community integration for Minnesotans with disabilities. Denny's story is a story of solidarity and brings different groups together to compel legislative leaders to make transformational and meaningful systematic change so that Minnesotans can live independently, in dignity and in optimal health in their homes.
Ryan Holmquist – Denny's son-in-law, who, along with his wife, Denny's daughter, cared for him at the end of his life, without proper training or experience – said at a recent Senate Human Services hearing: "PCA care was a constant in his life for two decades. After a double amputation, he was sent home from the hospital with no support. I just want you to think of Denny's dignity. Someone else could be declining right now or facing death because of the inability to simply move two feet from a wheelchair to a bed. That was Denny."
At that same hearing, Denny's sister, Gayle, told those gathered, "God help us if we lose one more precious life" due to lack of care.
At the 2023 MCD Legislative Forum, Senator John Hoffman assured the disability community in attendance that he would introduce a bill "day one" to address the crisis. Senate File 7 (SF7), the Caregivers Stabilization Act of 2023 has been introduced. It's a good start, and MCD is involved with providing technical assistance to policymakers to get this right.
Addressing this crisis is complex and goes beyond the work of any one agency or any one legislator. Therefore, MCD is committed to working with legislators, providers, PCAs, and state agencies, and YOU, to address this crisis. We can make real progress in the 2023 session. Part of our state's record-breaking $17.6 billion surplus must go to supporting PCAs and other Direct Support Professionals (DSPs). In addition, there is bipartisan support to invest in waiver programs, care providers, and keep Minnesotans living independently in their homes.
You Can Help
Legislative policy cannot be made without public involvement. MCD can help craft policy, but if state leaders don't support a policy and if legislators don't vote for it, then nothing changes.
What can you do? Contact your elected officials to help push these issues forward. Stay in touch with MCD. Follow us on Facebook and Twitter, stay tuned to our newsletter and website. We'll keep you updated on the actions we are taking to push the policy solutions.
Let's hope this is the last clarion call we need to fund necessary changes so we can begin to resolve these crucial issues.
Articles in the media of interest (Note: The articles contain auto-playing videos.):