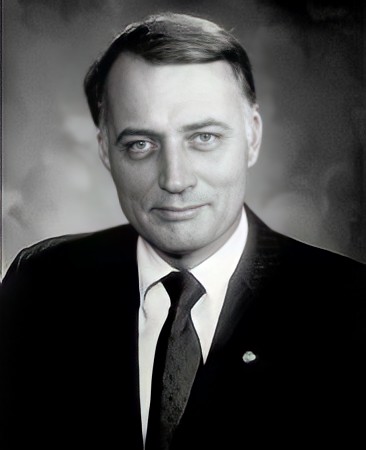 With the passing of Senator David Durenberger on January 31, our state and our nation have lost a true civil rights champion. Considered a moderate Republican, Senator Durenberger represented Minnesota from 1978 to 1995. His role as a principal co-sponsor of the Americans with Disabilities Act (ADA) in 1990, along with Senators Tom Harkin (IA) and Ted Kennedy (MA), is perhaps his greatest legacy. His deeply held commitment to ensuring equal rights for all Americans, coupled with perseverance, persuasion, bi-partisan collaboration, and encouraging an engaged citizenry, brought the landmark legislation that changed the lives of millions of Americans with disabilities.
In the tpt/MCD documentary, The ADA at 25: Disability Rights in Minnesota (YouTube), Senator Durenberger shares his distinctly-Minnesota perspective on why the ADA was so important and what it took to pass it, saying, "We're not all the same in our values in different parts of the country, but it's places like Minnesota, because of where people came from, because of what they brought with them, in terms of social consciences, people tend to find better ways to solve problems that are faced by a small proportion of the entire population. If we can't help those who have not had the same advantages some of us have, then what good are we as a society? And that's a Minnesota value."
As we mourn the loss of Senator Durenberger, we celebrate his lifelong commitment to the disability community. His tireless advocacy and actions have had an immeasurable impact and will continue for generations to come.