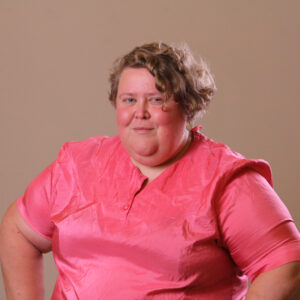 People with disabilities are invited to gather to tell stories, to connect and to make a short theater piece exploring our experiences during the pandemic, lockdown, uprising and beyond. People who live in or are connected to the Powderhorn Park neighborhood are particularly invited to participate. During the gatherings in February and March we will explore our stories and the connections between different experiences, adding in movement, musicality, play, rhythm, props and other technical elements as the community desires. You may attend the February and March gatherings in-person at Mixed Blood's theater and remotely via Zoom or via telephone. We will make every effort to accommodate community members needs, including:
access supports
transportation assistance
gift cards for essentials available at each event
Please let us know what you need to participate and we will do our best to accommodate. Participants with any level of artmaking or theater experience are welcome to participate. People who have no theater experience are welcome too.
To sign up to participate please fill out the google form. If this is a barrier for you, please call or email Alejandro Tey or call at 612.451.4466.
Disabilities (Performed in Powderhorn)
A collaboration with and about folks with varying disabilities from across the Metro Area. It is estimated that at least 12% of the state's population experience disability. Thirty-two years after the passage of the Americans with Disabilities Act, this community immerses itself in the values of the Disability Rights and Disability Justice movements—embracing the rallying cry of, "Nothing About Us Without Us."
The Powderhorn Park neighborhood is known for the 66-acre park for which it is named, as well as events like the Powderhorn Art Fair and the May Day Festival & Parade. Although it has the dubious distinction of being where George Perry Floyd, Jr. was heinously murdered, it is one of four neighborhoods that abut George Floyd Square. Powderhorn activists, artivists, organizers, and organizations strive to ensure that George Floyd Square is resourced and cared for in a manner that meets the local and global calls for justice in all forms.
Alison Bergblom Johnson
Alison Bergblom Johnson is an artist whose work crosses media and genre and explores disability, identity, and joy. She collaborates with community care and art organizations from small grassroots endeavors to very large and established institutions. Examples include:
Fresh Eye Gallery
Strike Theater
Wilder Foundation
Springboard for the Arts
Walker Art Center
Her genres and media include essays, collage, and storytelling. She is an artist, writer, performer, artist organizer, consultant, and teaching artist.