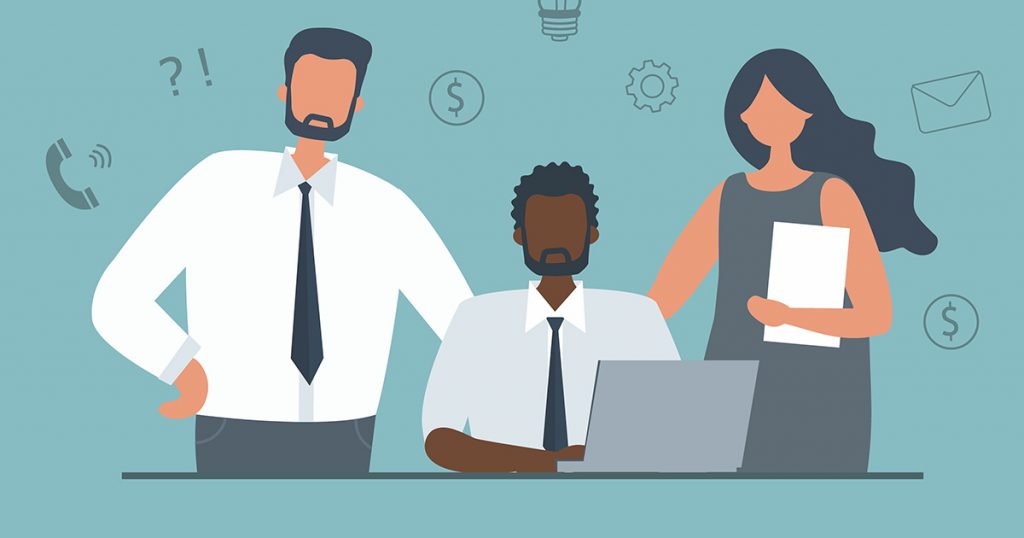 On the page:
Job Details
Working Title: Communications Officer
Job Class: Communications Specialist 3
Agency: Minnesota Council on Disability
Who May Apply: Open to all qualified job seekers
Date Posted: 07/06/2023
Closing Date: 07/27/2023
Hiring Agency/Seniority Unit: Minnesota Council on Disability (MCD)
Division/Unit: Council On Disability / Programs & Operations
Work Shift/Work Hours: Day Shift
Days of Work: Monday – Friday
Travel Required: No
Salary Range: $28.96 – $42.67 / hourly; $60,468 – $89,094 / annually
Classified Status: Classified
Bargaining Unit/Union: 214 – Professional Employees (MAPE)
FLSA Status: Exempt – Administrative
Telework Eligible: Yes
Make a difference in the lives of Minnesotans. The work you'll do is more than just a job. Join the talented, engaged, and inclusive workforce dedicated to creating a better Minnesota.
Job Summary
The Minnesota Council on Disability (MCD) wants to find the brightest and best communications professional Minnesota has to offer. Is that YOU?
We are a busy, thriving, fast-moving, exciting agency to work for. We are purpose-driven and set our goals high: a barrier-free Minnesota. Along with a committed league of partners, MCD delivers disability messaging on behalf of our community to state leadership, to local government, businesses, disability organizations, and the public.
The purpose of this position is to serve as the statewide communications officer, the strategist, and journalist for the Minnesota Council on Disability (MCD) to ensure information reflects the agency mission, and is accessible, accurate, and engaging.
MCD believes that collaborative, partnered relationships are vital to building the strongest possible Minnesota for people with disabilities. Thus, this position serves as a model communication professional for other agencies and private organizations. We advance our mission by engaging the public, all our partners, policy makers, businesses, and elected officials.
MCD's role is to advise, educate, train, and promote effective public policy for Minnesotans with disabilities. Effective communication and engaging the public are central to delivering the strategic goals of MCD; thus, this position holds a critical role in reaching our mission. We believe that communication is a form of leadership.
This position has options for telework.
Qualifications
Minimum Qualifications
Three years professional communications experience that demonstrate the following:
Professional knowledge/experience of communication strategies, tools, products, and processes using a culturally sensitive, diverse, and inclusive lens
Advanced journalistic skill/experience in writing, editing, and interviewing people with a diverse range of abilities. (Examples: website content, newsletters, social media content, blogs, vlogs, technical documents, written narratives, and press releases)
Technical skills and/or working knowledge of 508 and WCAG 2.0 AA requirements for digital communication and computer integrated environments
Proficient skills in the Microsoft Office Suite (Word, Excel, SharePoint, Teams, MS Forms, PowerPoint) or equivalent transferable knowledge base
Skills/experience in content design software (such as Adobe Creative Suite, PhotoShop) or similar transferrable knowledge base
Basic understanding and/or experience with video and multi-media production standards and practices
Ability to develop policies and procedures, to adequately vet agency communication and outreach materials for accuracy, accessibility, plain language, and mission orientation
A degree in Communications or related field will substitute for professional experience, as follows:
Doctorate degree = 2 years of experience
Master's degree = 18 months of experience
Bachelor's degree = 12 months of experience
Associates degree = 6 months of experience
Minimum Qualifications to Be Assessed at Interview
Excellent interpersonal communications style and human relations skill sufficient to establish and maintain effective collaborative working relationships with staff, other state agencies colleagues, customers, public vendors, elected and appointed officials so that agency timelines, goals and quality standards are met.
Organizational and time management skills sufficient to effectively manage a robust, deadline-driven, and busy communications environment.
Applied knowledge of the social model of disability.
Presentation skills sufficient to deliver disability related material to a wide range of audiences in an in-person, virtual, or hybrid environment.
Demonstrated leadership and critical thinking experience and skill in identifying and developing an agency communications strategic plan, and the ability and responsibility to hold others accountable to the strategy.
Ability to communicate clearly and professionally with a diverse audience
Preferred Qualifications
Familiarity with MCD's vision, programs, policies, procedures, and business goals; knowledge of relevant state and federal laws; knowledge of the social, cultural, diverse communication access needs of a wide range of abilities and assistive technologies
Website development – web-based information management systems and computer-based training methods; software and technologies used in website development (e.g., HTML, Google Analytics, accessibility verifying methods, etc.)
Familiarity with industry standards and emerging assistive technologies
Experience in developing and deploying digital content using formats based on standardized internet technologies (e.g., HTML, CSS, PHP, etc.)
Familiarity with the State of MN Data Practices Act
Video editing
Photography skills
Additional Requirements
As part of its hiring procedures, it is the policy of the Minnesota Council on Disability to conduct SEMA4 Records Check (applies to current and former state employees only) and an employment reference check.
To facilitate proper crediting, please ensure that your resume clearly describes your experience in the areas listed and indicates the beginning and ending month and year for each job held.
How to Apply
Visit Careers in Minnesota State Government and choose the appropriate portal:
External Applicants.
Current Employees.
Accessible Applicant Portal.
On the Job Search page (or Careers if you are a current employee) search for: Job ID 67255.
If you have questions about applying for jobs, contact the job information line at 651-259-3637 or email careers@state.mn.us. For additional information about the application process, go to Careers in Minnesota State Government.
If you have questions about the position, contact Matthew Leo at matthew.leo@state.mn.us or 651-201-2393.
Connect 700 Program Applicants
To receive consideration as a Connect 700 Program applicant, apply online, email the Job ID#, the Working Title and your valid Proof of Eligibility Certificate by the closing date to Matthew Leo at matthew.leo@state.mn.us.
About Disability Council
MCD is a civil rights organization, governed by a council of 17 individuals appointed by the Governor. Our goal is to achieve a Minnesota where every person with a disability has full access to all aspects of life.
Why Work for the State of Minnesota
Diverse Workforce
We are committed to continually developing a workforce that reflects the diversity of our state and the populations we serve. The varied experiences and perspectives of employees strengthen the work we do together and our ability to best serve the people of Minnesota.
Employee Engagement
A recent engagement survey of State of Minnesota employees found:
95% of employees understand how their work helps achieve their agency's mission
91% of employees feel trusted to do their jobs
88% of employees feel equipped to look at situations from other cultural perspectives when doing their job
87% of employees report flexibility in their work schedule
Comprehensive Benefits
Our benefits aim to balance four key elements that make life and work meaningful: health and wellness, financial well-being, professional development, and work/life harmony. As an employee, your benefits may include:
Public pension plan
Training and professional development
Paid vacation and sick leave
11 paid holidays each year
Paid parental leave
Low-cost medical and dental coverage
Prescription drug coverage
Vision coverage
Wellness programs and resources
Employer paid life insurance
Short-term and long-term disability
Health care spending and savings accounts
Dependent care spending account
Tax-deferred compensation
Employee Assistance Program (EAP)
Tuition reimbursement
Programs, resources and benefits eligibility varies based on type of employment, agency, funding availability, union/collective bargaining agreement, location, and length of service with the State of Minnesota.
An Equal Opportunity Employer
Minnesota state agencies are equal opportunity, affirmative action, and veteran-friendly employers. The State of Minnesota recognizes that a diverse workforce is essential and strongly encourages qualified women, minorities, individuals with disabilities, and veterans to apply.
We will make reasonable accommodations to all qualified applicants with disabilities. If you are an individual with a disability who needs assistance or cannot access the online job application system, please contact the job information line at 651-259-3637 or email careers@state.mn.us and indicate what assistance is needed.