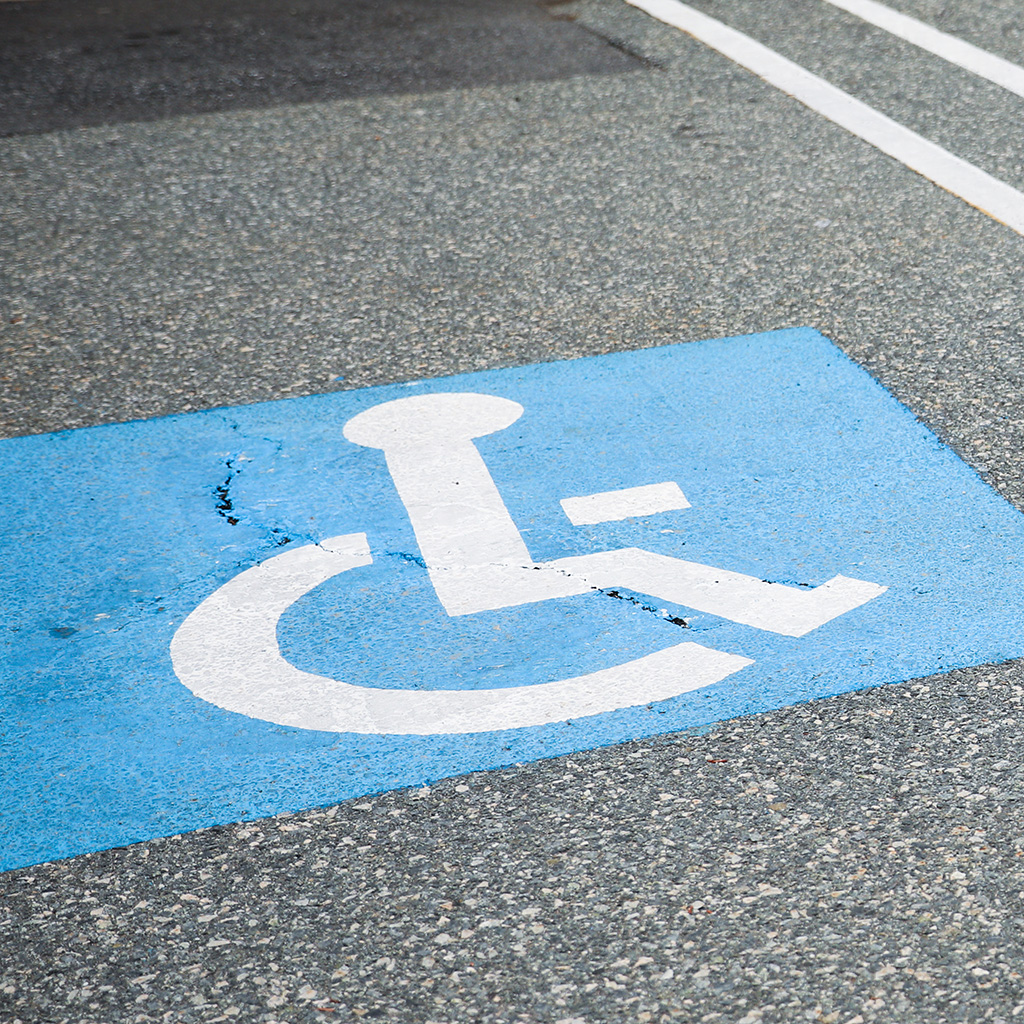 In celebration of Disability Pride Month, and the signing of the Americans with Disabilities Act (ADA), we present this series of blog posts highlighting the impact of this monumental civil rights legislation. The ADA played a transformative role in promoting accessibility, equity, and inclusion of people with disabilities. Let's celebrate these achievements and continue to work towards a more accessible and inclusive world for everyone.
Disability Parking
The most common reminder of the impact of the ADA in day-to-day life might be the parking spaces with the blue disability parking signs bearing the international symbol of access.
The requirements for disability parking are important enough to be tied into the access standards for Titles II and III of the ADA. Every parking lot and ramp open to or used by the public in Minnesota is required to have disability parking.
Despite what some cranky folks on the Internet might say, disability parking tags are NOT only for those with visible mobility issues. Most people who use disability parking have non-visible disabilities. People with cardiac, pulmonary, joint, or other conditions that would be aggravated by walking farther than a certain distance are the primary users of disability parking. People with disabilities who use wheelchairs, walkers, canes, or other mobility devices are in the minority; although, this number is growing.
On the other hand, illegally parking in spaces identified as disability parking is a major problem. It affects around 72% of the estimated 53 million Americans who rely on those spaces. When someone without a disability certificate parks in a disability parking space – even if they're only "running in for a second," or they use a certificate or plate belonging to someone else– they are not only interfering with someone else's access needs, they are breaking the law.
Thanks to the passage of the ADA, people with disabilities can make use of accessible parking, which enables them to participate in the daily life of their communities.
For more information, visit Disability Parking.
References