Mai Thor: It's All Part Of The Human Condition
Please note:
The video on this page will autoplay when opened.
This video will play in a separate browser window. When the video has ended, close that window to return to this presentation.
Please mute your phone/device during the live presentation.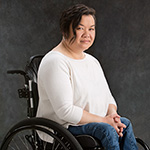 Video: It's All Part Of The Human Condition