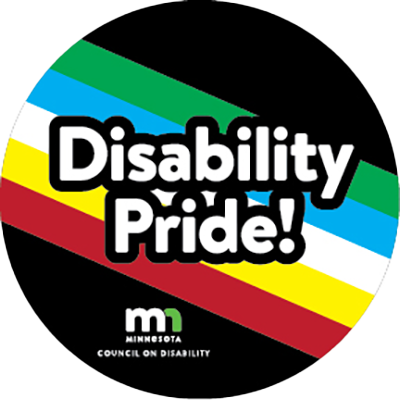 July is Disability Pride Month, a month dedicated to promoting awareness, acceptance, and empowerment of people with disabilities. We also take this opportunity to recognize the attitudes and barriers that continue to limit our full participation in society.
This month, the Minnesota Council on Disability highlights the unique experiences and perspectives of people within our community.
Join us in embracing diversity, removing barriers, and building a society where disability pride is celebrated and inclusivity is the norm. Together, we can create a more equitable, inclusive, and accessible world.
Stay tuned for content throughout the month.